With Covid our son Levi lost his place at the school of our choice. We ended up quickly finding him a replacement school that our friends love. The school was welcoming and made his first year of preschool a wonderful experience. For this coming fall I neurotically was going back and forth on keeping him where he is or sending him to our first pick all along. It's also just super hard right now when you can't spend any real time at the different schools. I contacted Terry and she was calm and FULL of information. She helped me make an informed choice that we feel really good about.
Terry has a tutoring team and offers a bunch of different services including one on one tutoring, test prep and school placement help. She graciously answered some questions for me and I thought I would share as school is usually a big part of the conversation when deciding on a future home for your family.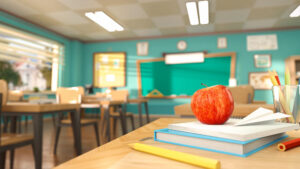 When choosing a school what are the most important questions to be asking the school administrators and teachers?

In current times, one of the most important questions to ask is what plan is in place if the need arises to transition back to online learning. I know it's a question no parent wants to think about, but it's something that should be understood clearly by parents. Some other important questions to ask is what kind of support system does the school have in place for students who may need extra help, such as figuring out reading that is not progressing as it should. Finally, I think it's important to know how often the schools do reassessments on students' progress. For example, when the student was assessed at the beginning of the year and placed into a spelling group, when will they be reassessed to ensure they are still in the right group?

Do you have any favorite elementary school in Northeast LA? Public/charter options? Private option?

There are gems in terms of schools in Northeast LA. I can't say anyone is my favorite since they all have different philosophies, but some that I recommend are Dalia Heights, Mt Washington Elementary, New Academy of Science and Art, Ren Arts, Odyssey Charter, Mayfield Junior, Kids World School, Arroyo Seco Museum Magnet and San Pascual STEAM Magnet Elementary School.

What do you think of greatschools.com do you feel it is useful/accurate?

greatschools.com is a good starting point, but do not allow it to be your only research source. While it's useful for rapidly locating test scores and demographics of the student bodies, that is not all you should be looking at for a school.

Is it difficult to get into a charter or magnet school? What is that process like?

It is not difficult at all to get into a charter or magnet school, in fact the admissions process is much simpler than applying to private schools. It typically just requires a tour of the school (and in some cases not even a tour) and completing an application online. The important information to keep on your to do list is the time frame to apply which is in October for many magnets and charters. Many of the schools also work on a points system, where your application helps you to accrue points, but that information is also found online.

What do you think is the biggest difference between regular public schools and charter/magnet schools?

I would say flexibility is the biggest difference. With many magnets and charters there is more freedom to adapt the curriculum and focus or specialize in certain areas of studies. Also, the philosophy, there is more freedom to apply a specific educational learning philosophy within the curriculum of the school.
Contact Terry LaRocca
Phone: 818-957-1513
Email: [email protected]