Hello there! I strive to help buyers and sellers make smart decisions and educated choices in real estate. I put together this blog to help you get current information from industry professionals. If you have any other questions feel free to reach out to me directly!
Meet Leslie Black!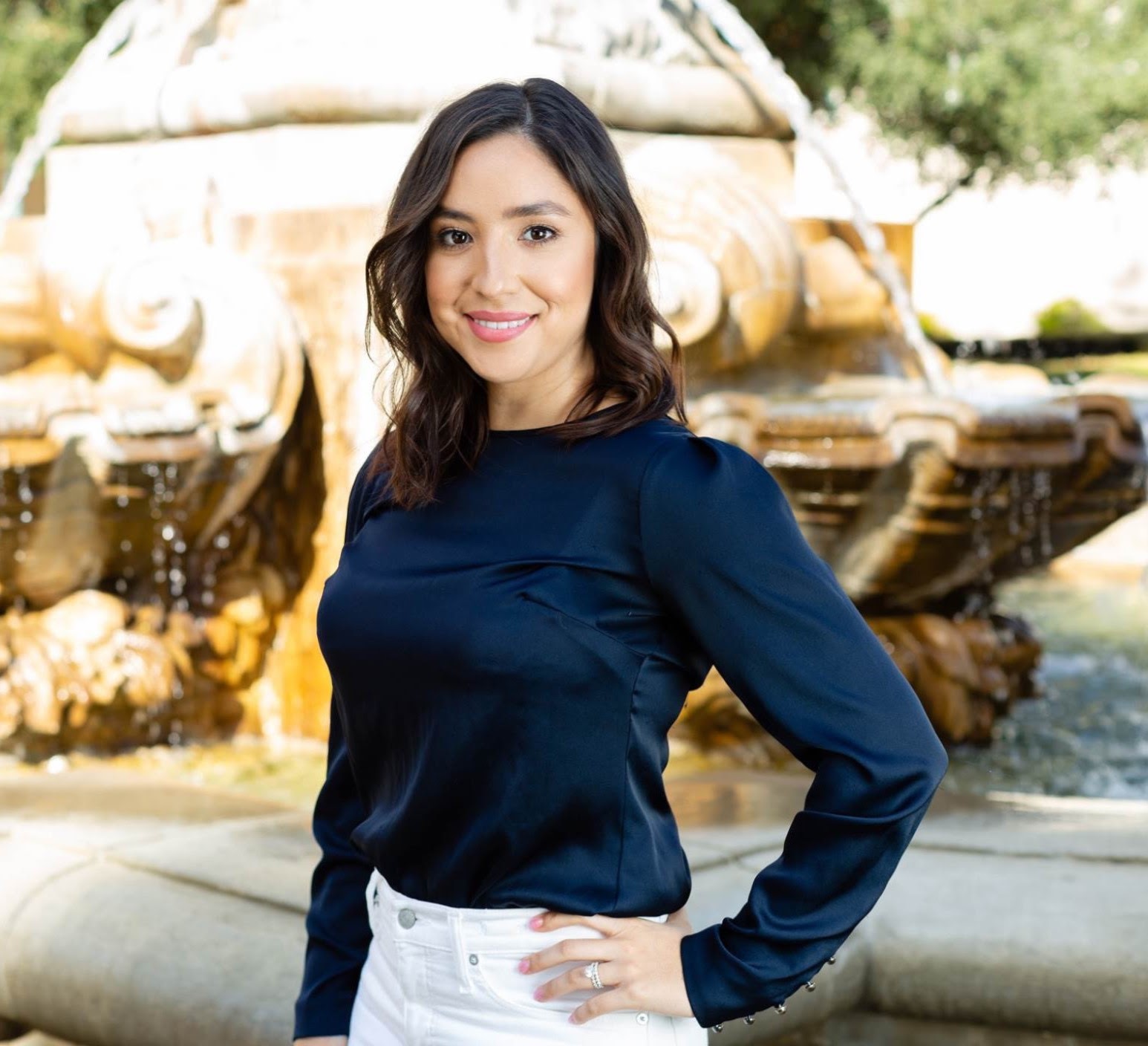 As a Mortgage Advisor, Leslie's reputation is built on knowledge, professionalism, and integrity. She is dedicated to helping her clients obtain a mortgage that fits their specific homeownership needs and financial goals. Whether a client is a first-time home buyer or a Los Angeles real estate expert, it is the communication, connection, and guidance that Leslie provides that will help the process of obtaining a mortgage be a comfortable experience. Having been in the finance industry for over a decade, Leslie has the tools and knowledge to provide her clients with the mortgage options that best fit their specific needs. Leslie was born and raised in Los Angeles, allowing her to have deep understanding of the communities she serves and is the true definition of a local advisor. She enjoys spending time with family and volunteering with local non-profits to help serve her community. Here's her 5 in 5 Interview:
If a first time buyer is about 6 months to year out from buying a home. What are some steps you would suggest they take to get themselves set up to purchase?

The first suggestion would be to speak to a Mortgage Advisor, it may even be a good idea in today's environment to speak to a couple of Mortgage Advisors. Once buyers have initial conversations, they can begin to get a better idea of what bank and Mortgage Advisor may be a better fit for them and their financial needs. As a buyer, it is important to not only compare interest rates being offered, but also service, communication, and loan programs since we know that there is a lot more that goes into getting an offer accepted in today's environment that is affected by the bank you choose to work with. The only way for buyers to find the right fit is by doing their due diligence. A simple rule that I share with my clients or any potential buyer is that it is never too early to get Pre-Approved. Getting Pre-Approved does not mean you have to buy a home tomorrow and it is a free service that should be used to help plan your future purchase, whether it's in 6 months or 3 years. It also creates the opportunity to establish goals for the purchase a piece of Los Angeles real estate ahead of time to ensure you are in the position you need to be in when the time is right for you.

What is your prediction on interest rates in the next year?

We are currently seeing and living through the lowest rates in U.S. history and we anticipate that we will continue to see low rates for the next couple of years. We are living through unprecedented times, a Pandemic, that is causing unemployment to rise and we are expecting that real estate will play an important role in getting our country out of any potential recession.

What is the difference between working with a big bank and a mortgage broker?

In our current environment, there can be a lot of differences between working with a big bank or a mortgage broker. Typically, Mortgage Brokers/Lenders have the ability to offer a larger variety of loan options, whereas big banks tend to have fewer options and a stricter lending criteria. A big bank can potentially offer interest rate incentives if you have a banking relationship or hold liquid assets with their institution. Although a Mortgage Broker does not offer or hold depository accounts, it does offer a wide-variety of mortgage products that can be better options for clients that don't meet the Big Bank lending criteria. Recently, we have seen many announcements from big banks stating they are updating their lending criteria's to be more conservative (i.e. some are only providing loans to buyers that have at least a 20% down payment, no longer providing any Home Equity Lines of Credit, or offering cash-out refinances). An individual looking to obtain a mortgage loan today still has great options available with a Mortgage Broker.

What is a HELOC and how does it work?

A HELOC is an acronym for a Home Equity Line of Credit. This is a line of credit that is also secured by your home, you are borrowing against the available equity in your home. You can obtain a HELOC and have access to the funds (line of credit) but you don't have to draw or use the funds if you don't want or need to. If you withdraw funds from the HELOC, essentially borrow as much or as little as you need throughout the draw period, you can repay your outstanding balance and the amount of credit available will replenish, similar to a credit card. If you obtain a HELOC and don't withdraw any funds, then there is no monthly payment to be made or required. Typically, HELOC's have a 10 year draw period where you can withdraw funds up to the credit limit you established, followed by a 20 year repayment period. There are variable rate options, meaning the rate can change from month to month, and Fixed rate options. The process of applying for a HELOC is very similar to applying for a mortgage, the bank will review income, credit history, and assets to determine eligibility.

Ideally how much should a buyer have to put down on a loan?

A buyer's down payment will depend on their individual scenario and the most important thing for a buyer to analyze is their future monthly mortgage payments. During the Pre-Approval process, a buyer will be able to analyze how the down payment amount and interest rate affects their monthly mortgage payments. You can purchase a home today with as low as 3% to 5% down payment and obtain a Conventional or FHA loan. Going through the Pre-Approval process helps buyers determine what their comfort level is for a monthly mortgage payment and what it will take to meet that.